ALD- is an architectural studio, with offices at Kolonaki and at Kifisia, Athens, Greece. The studio is led by by a team of six architects, including it's founder, the architect Fotini Xyrafi. Since its creation in 2002, ALD- architects has completed many projects spanning from villas and luxury high-end residences to office buildings, hotels and sport facilities as well as interior and landspace designs.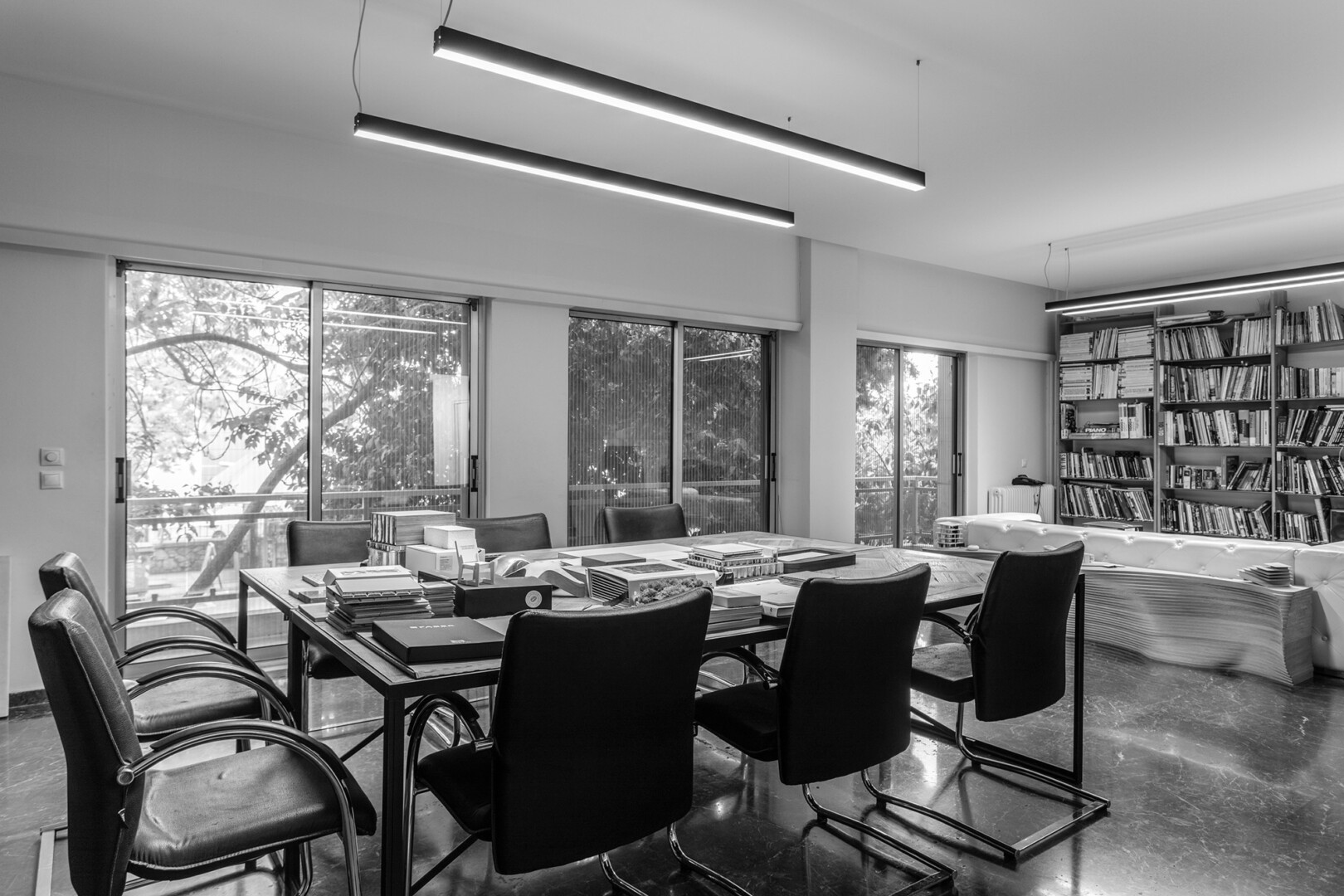 01/
The feeling & the reason.
02/
The spirit & the material.
03/
The sense & the creation.
05/
The natural & the artificial.
06/
The Art & the Science.
The magic of architecture is found exactly on this point, meaning the achievement of balance between these elements. The understanding of these contrasts and their management drive to the harmony and the balance. The restrictions that are born from the constraction and the functional needs, cause a challenge to the architect who can create a space with a special value and principals. Characteristic of ALD projects refined synthetic design line that combines the principles of bio climatic design with a modern architecture visual perception.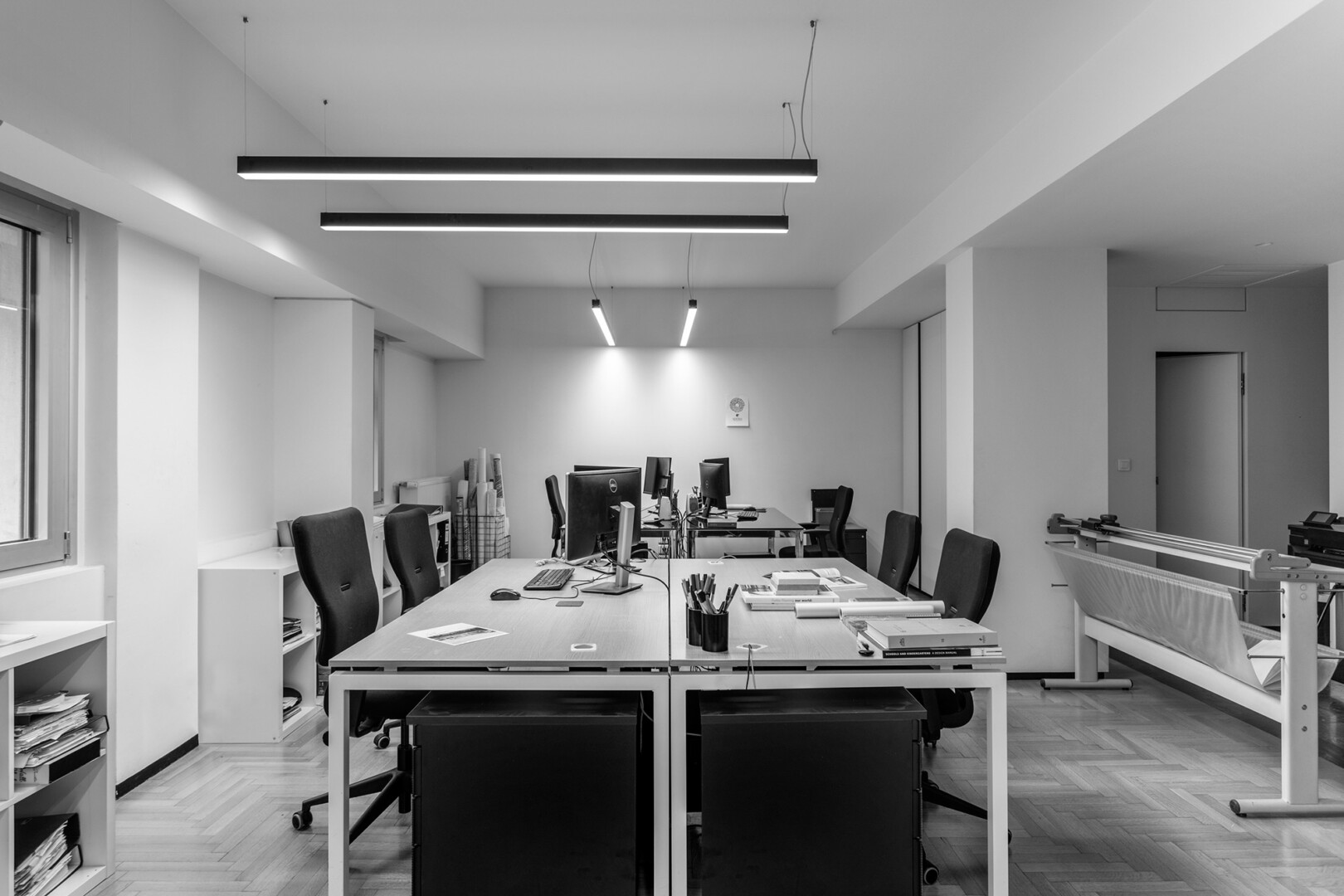 Fotini Xyrafi
Fotini Xyrafi is the founder and the managing director of ALD architects. She obtained masters degree in Architecture from Universita Delgi Studi Di R.C (Italy) and degree in Landscape Design from Amsterdam Hogeschool Voon De Kunsten. She worked for T+T Design MS, in the Netherlands and also for A.S.P.A in Athens during 1999-2001.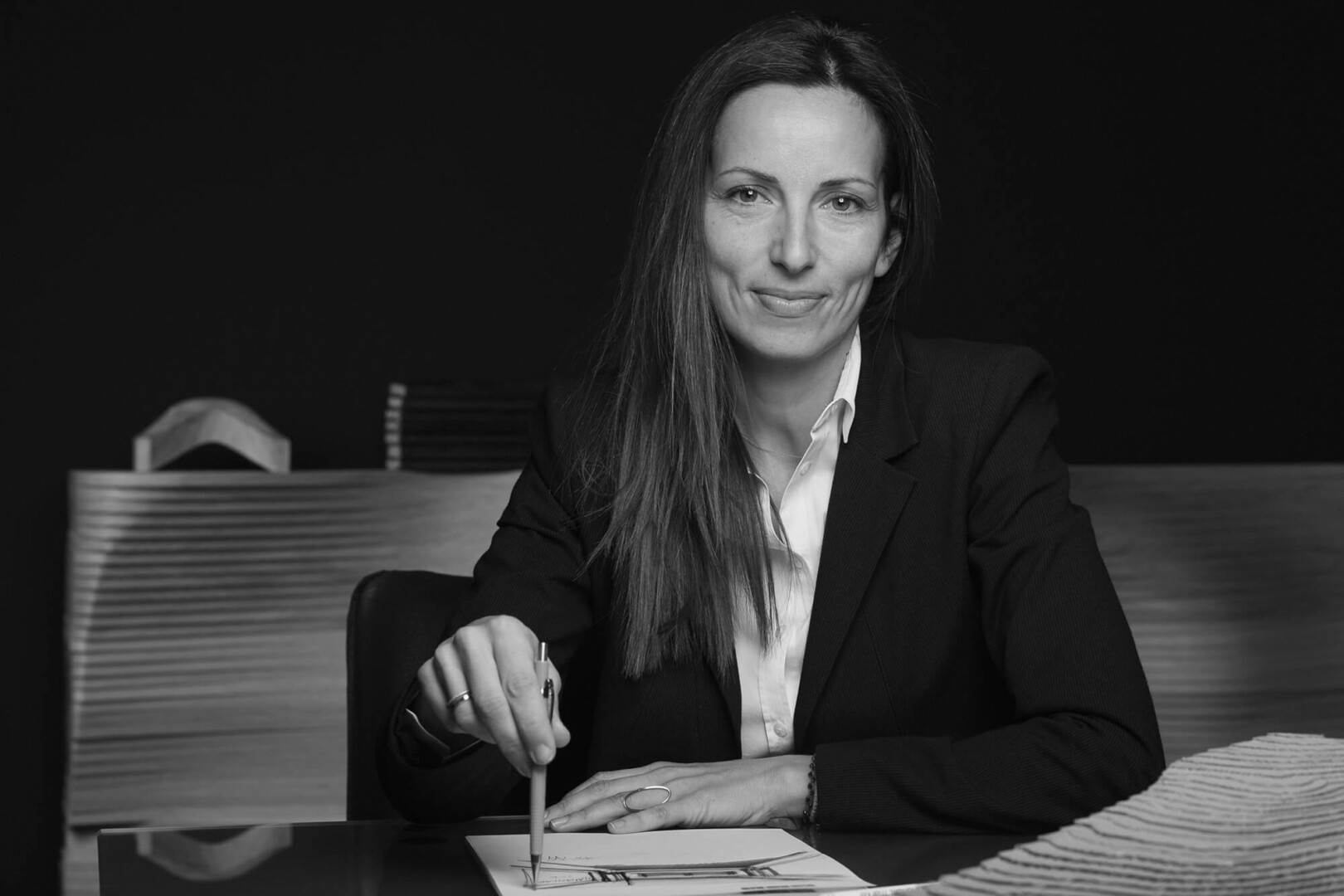 Architect Engineer
Universita degli studi di R.C. Facolta di Architettura Italia
Landscape Architect
Amsterdamse Hogeschool voor de Kunsten NL
Foreign Languages
English, Italian
2009 - To date
Consultant – Municipality of Amarousio
2009 - To date
Consultant – Municipality of Galatsi
2003 - 2005
Member of the Organizing Committee of Athens for Planning and Environmental Protection
2002 - To date
Managing Director of ALD Architecture Landscape Design based in 103 Dinokratous str. – Athens
2001 - 2002
Worked as Architect Engineer in the architectural department (T+T) Design of the multi development company M.D.C.- Gouda, The Netherlands
2001 - 2002
Worked as Landscape Architect in the research office for the modulation of external areas and projects, Delta Vorm Groep (landscapsarchitectuur en Stedebouw) Utrect, The Netherlands
1999 - 2001
Worked as Architect Engineer, in the office of Urban and Environmental Reformation, (ASPA)-Athens,
1998 - 1999
Trainee, Sintesi Engineering A.E, Rome, Italy
1997 - 1999
Assistant at the University of R.C., Italy
First prize
Urban Renewal of New Sloten, Amsterdam City of Amsterdam, The Netherlands 2002 Delta Vorm
2003
Research for the Attiko Topio (Landscape of Attica), University of Agriculture, Athens
2002-2003
Research for the Elliniko Metropolitan Park, NTUA, Athens, Ahoeschool voor de kunsten, N.L.
2000
Research on the Mediterranean Cities with title: "Mediterranean Gates", Academy van Bowkunst, Amsterdam, The Netherlands